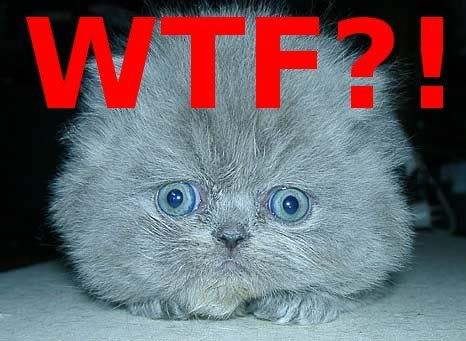 HSUS Stands Up for Property Rights and Dog Abandonment
Gaming the public in Virginia -- extremist media machine doesn't sweat the small stuff
All's fair in a media war. Anything to market that core message, and capture the allegiance of Joe the Plumber.
All eyes are on the prize: public opinion.
The rest is chump change, and Wayne Pacelle knows it.
The Humane Society of the United State went out and purchased the professional services of the best public relations firms money can buy. HSUS employs a
full staff
dedicated to servicing the media and satisfying their needs. HSUS can pay for whatever media share they can't get for free. The
Richmond Times-Dispatch
is not going to turn down a paying customer.
HSUS and PETA aren't gonna get hung up on petty details, either.
Small details like . . . the welfare of animals. Wayne Pacelle thinks these dogs are better off dead
Virginia state codes
allow hunting dog owners to enter prohibited lands under limited circumstances, only on foot and only without weapons, in order to retrieve stray dogs.
Contrary to media coverage, Virginia is not alone in protecting the health and safety of hunting dogs by allowing exceptions to trespass laws.
For example,
Minnesota
and
Michigan
have similar provisions. So does
Louisiana
, where exceptions to trespass law also allow access to otherwise prohibited land in order to retrieve livestock.
As others
have pointed out
, these exceptions to trespass law work to ensure the welfare of animals, and prevent them from becoming a nuisance. To quote
Dennis Foster
of the Masters of Foxhounds Association of America:
"Any good hunter wants to make sure he takes good care of his dogs, and that he brings them home every time he hunts. . ."
HSUS and PETA
want the Virginia law struck down. Turns out that the animal protection racketeers aren't interested in making sure dogs get home safely.
Hypocrisy? Opportunism? Words fail. . .
The same outfit that finances and
trains privately employed, armed vigilantes
to invade the property of fellow citizens and confiscate their private property, now claims that unarmed dog owners looking for lost dogs is a constitutional issue.
What a crock.
Private property and the Humane Society of the United States
Funny how not a single media source has picked up on any of this.
R. E. S. P. E. C. T. for property rights ??? I don't think so.
This latest ploy is all about positioning. It comes from a careful analysis of the market, and a plan calculated to appeal to key public sectors.
HSUS understands the power of the media, and developed their strategy accordingly.
Playing the public for fools
People who love their dogs, and love their civil rights, need to wise up. Dogs won't run like the wind any more in Massachusetts, and if something doesn't change fast, they won't in New Hampshire soon, either.
Floyd Boudreaux's dogs are dead, and "pit bulls" across the country are seized and killed just as fast as "humane investigators" can get their dirty hands on them.
We're not talking "media bias" any more. We're way beyond "educating legislators."
At this point, HSUS writes the 6:00 News, and everything else drops neatly into place.
That can't continue. We need to get a shot or two off in the media war.