Crying Crocodile Tears
for Pit Bulls
Best Friends Animal Society's
Pre-emptive Strike on Massachusetts
Lining up behind m
isunderstanding, fear and bigotry. Its like taking candy from a baby. Especially when you've got a mother lode of junk science to back you up, and the ready cash to do it in style.
Best Friends' Pre-emptive Strike Best Friends Animal Society, the chaotic, incoherent "largest animal sanctuary in the country" with a reported income of over
$32 million
in donations and Democratic Party strategist
Joe Trippi
to light the way, is churning out misinformation on both dogs and dog owners.
So get ready, Massachusetts. It's your turn at bat. Best Friends is offering their guidelines for a pre-emptive approach to dangerous dog control to your elected representatives.
And don't be fooled by the pious rhetoric about how breed bans just aren't right. Best Friends "
acknowledges that there are dangerous breeds
" that have "aggressive tendencies bred into their genes [sic]."
Truth in Advocacy?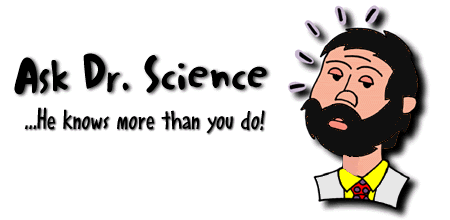 Not this time. Pandering to the public's worst fears, and hiding behind the smokescreen of junk science and twisted statistics, Best Friends joins the ranks of institutional killers-with-kindness PETA and HSUS, all to further their own agenda.
And by the way, Wayne Pacelle of the Humane Society of the United States may have gotten caught in a little fib delivered to the U. S. Congress last week. A little science can be a very dangerous thing indeed.
Best Friends Animal Society's May 14 press release lip-syncs PETA/HSUS lies and misrepresentations almost perfectly by presenting a list of out-of-context, unsourced statistics and one-time-only studies, along with correlations which prove nothing. Best Friends is trying to pass off a nightmare of conjecture and manipulation as hard fact.
Repeat after me: correlation is not causation
As a wise man pointed out, colored lights placed on homes in mid-December don't cause snow to fall. Even if colored lights precede snowfall 99.9% of the time.
Science? Puh-leeze. Best Friends tells us that. . .
82% of all dog bites occur when dogs are off leash or not confined in some way.
Wrong. The often-quoted, rarely read
CDC study on dog bite related fatalities
mentions that 82% figure. But the study covered fatalities, not all dog bites as Best Friends would have us believe. Its conclusion specifically warns that since dog bite-related fatalities are rare, the data should not be used as a primary factor in determining public policy on dangerous dogs. Tricksy Best Friends. Trying to scare us with misquoted data. Was the intention to heighten fears of loose dogs (and interest in Best Friends' plan)? Or did they just get it wrong?
90% of fatal dog attacks are by dogs that are not spayed or neutered. This "fact" appears to stem from statistics created by Karen Delise, a licensed veterinary technician who received a grant from
Animal Farm Foundation
. Animal Farm Foundation supports mandatory spay-neuter legislation. The 90% figure does not coincide with anything released by the CDC.
So, Karen Delise, the licensed veterinary technician, or the peer-reviewed studies published by qualified researchers and Centers for Disease Control. Which would you quote? Dogs that are chained are 2.8 times more likely to be aggressive. Spokespeople for both the CDC and the AVMA reject this popular piece of internet scholarship. It appears to derive from a single study that did not rule out the possibility that the dogs were tethered precisely because they had demonstrated behavioral issues, and identified several other stronger correlations for frequency of dog bites. That correlation/causation problem. Again.
So, who's at fault ? Dog

OWNERS

Of course, of course. Nicely mimicking logic from the ASPCA (an organization which just recently
stepped out of the animal rights closet
itself) , Best Friends does a good job of placing the blame for dog bites at the feet of, who else, "irresponsible, criminal, cruel" dog owners.
How to fix the problem of irresponsible, criminal, cruel dog owners? Well, according to the ASPCA, words count. And the word is guardian.
"By viewing animals as more than mere property, the focus shifts from the ownership interest in the animal to what is in the best interest of that individual animal. This altered view of animals necessarily requires that we treat them with greater respect and compassion . . .rather than [as]an "owner," who has title to and dominion over the animal for the owner's enjoyment and benefit as he/she sees fit. The result of this paradigm shift will foster better protections for animals, as well as the development of a more respectful and humane society."
Harvesting the lowest hanging fruit: crackhead criminal gangbanging pit bull owners are easy pickings.
Remember HSUS representative Pam Rogers' letter to the members of Metro Louisville City Council? The one where she smeared pit bull owners, and their dogs, by characterizing them as ". . . the dogs of choice for drug dealers, gang members, and anyone else who is looking for a dog to be a status symbol"? In Louisville, enactment of the worst animal control ordinance in the country started with a move to ban pit bulls. California's AB 1634, requiring the surgical castration of all pet dogs (and cats) in the state? Its precursor was SB 861, which allowed breed specific mandatory sterilization and rolled back California's historic ban on breed profiling. First, and only, casualty of SB 861 so far? Pit bulls. NYC Councilman Peter Vallone's proposal to restrict tethering? Vallone's first move was an attempted
ban on pit bulls
. Win the pit bull battle, but lose the dog ownership war That's where this is headed, folks. Guardianship. Mandatory sterilization. Tethering and breeding restrictions. Its all in Best Friends Animal Society's pre-emptive strike.
And count on it, "pit bull" owners and breeders: those pit bull-type dogs with their nasty genes are very much on Best Friends' radar.
"Bans on breeding and training dogs for aggression"? That one's just for you, baby.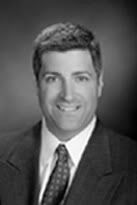 Vincent Pedone (D-Worcester): What's his cut in this deal?
What's pit bull hating Democrat
Pedone's
bottom line?
Will he continue to participate in a coordinated attack on dog owners? Does he relish the thought of dog ownership in Massachusetts reduced to conditional custody of sterilized animals like California's Lloyd Levine apparently does? Maybe he aspires to the title of Animal Extremist Poop-boy, East Coast Division? Is Vincent Pedone ready to give up his dog?